150m2 OPERATED PRIVATE OFFICE OR COWORKING SPACE
DISCOVER MONTORGUEIL 2
MYCOWORK MONTORGUEIL LES HALLES

New at myCowork! We've taken over the premises next door and given them a complete makeover. Montorgueil 2 is a beautiful 150m2 two-storey space with a shop window on the ground floor and a bright 1st floor.
It can be rented :
either as a large 150m2 office dedicated to your team of 15 to 20 people.

or as a coworking space: private offices and meeting rooms for hire.
Bright offices, comfortable living space, fully equipped meeting rooms and the services and flexibility of coworking.
A quiet yet super-central neighborhood, a stone's throw from restaurants, sports clubs, shops… A great place to live.
Our neighboring coworking space (same number) for service and atmosphere.
Welcome home!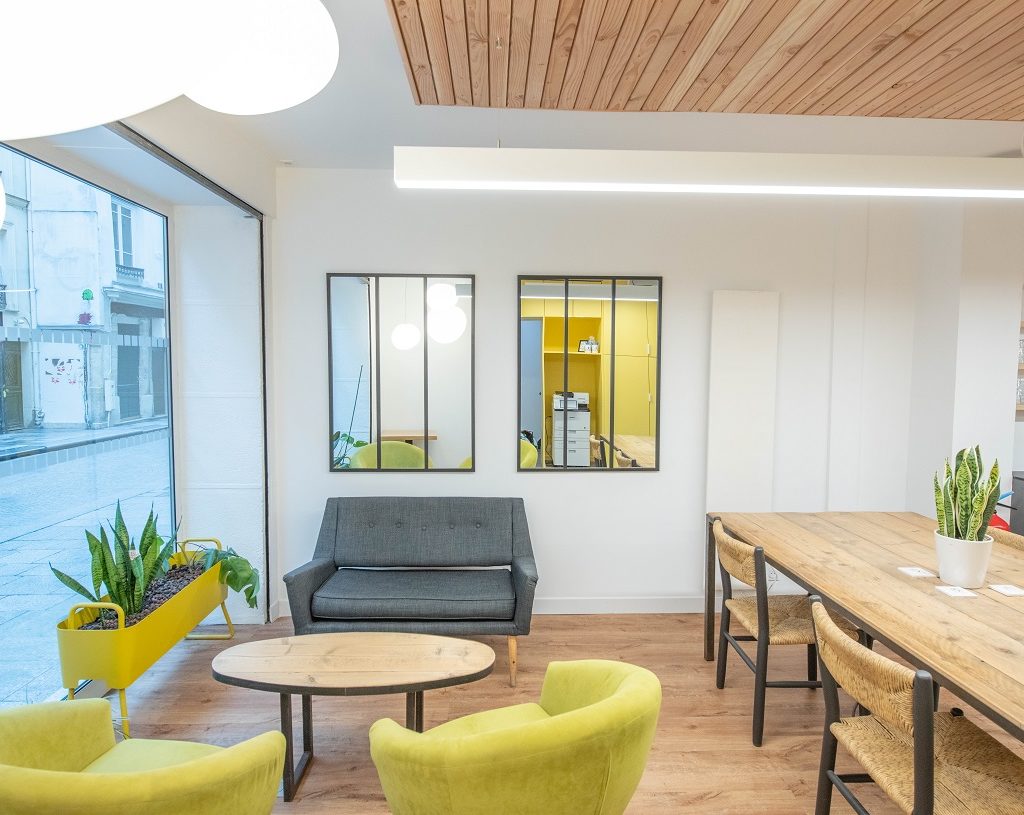 6 bright private offices for 1 to 6 people
2 meetingrooms fully equiped

1 openspace  to live together

Please request for a visit :
Adress
myCowork Beaubourg
5 rue du cloître Saint-Merri - Paris 4
9h-19h week / 10h30-19h we
---
myCowork Montorgueil Les Halles

54 rue Greneta - Paris 2
9h-19h week